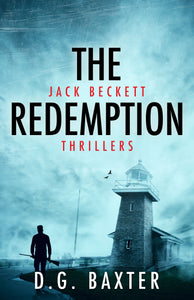 A Saturday in September was typical for Police Chief Mike Burdick. Then all hell broke loose. Two men were shot dead as they sat in their pickups.
A few hours later, two detectives were shot in a popular hotel. In the blink of an eye, Burdick had three homicides on his hands. Making matters worse, evidence pointed to a serial killer. The chief needed help.
Special Agent Riley O'Connor was asked to cut short her vacation. O'Connor and former boxer Jack Beckett had solved other complicated cases. Still, the situation in Santa Cruz would turn out to be a challenge. Hours after O'Connor arrived, someone tried to kill her.
With time running out, O'Connor and Beckett made a fast trip to Reno to interview a detective who worked on a 20-year-old case. At the same time, it became clear there wasn't one serial killer; there were two. Beckett and O'Connor race back to Santa Cruz to prevent a third killing, but before they can make an arrest, a bloody shootout takes place in the hills above Santa Cruz. Can Beckett save O'Connor a second time and still take down both serial killers?