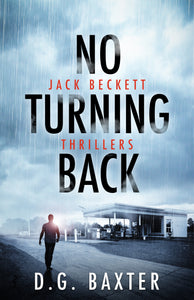 Click on the pop-up and use code BDX at checkout until June 30th. 
The voice on the phone said, "If you want to see your daughter alive again, get in your car and drive east on I-80. Do not contact law enforcement. Keep driving and you will receive another call. Follow instructions and your daughter will not die. Am I clear?" Mary Garett was sitting across from Jack Beckett in a San Francisco restaurant. He saw the color drain from her face. He saw the look of fear in her eyes. Finally, she said, almost in a whisper, "I need your help."
There was only one possible. Beckett was in.